Links
Big Shoe Music - purchase Carl's music, DVD, and other items.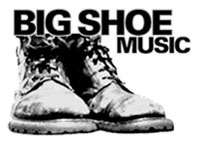 Stuart Photography - Awesome photo services. Did my Eternity album cover and numerous promo shots.
Magic Elf - High Energy Instrumental Progressive Rock
Magic Elf Studios - Recording and Mixing Services
Progressive Mastering - Mastering Services
Dave Miranda - drummer from Magic Elf
Ricky Martinez - drummer for the Carl Roa Band
Ethan Meixsell - bassist for the Carl Roa Band. Ethan's new solo cd now available!
Rick Graham - Awesome guitarist and fellow Suhr Endorsee. I mixed his album "Insideout".
Mike Bauer - Great guitarist out of Nashville. I mixed his album "My Own World".
John Denner - Music Man Guitarist - Fanastic player!